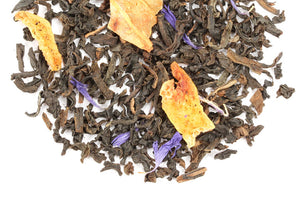 Beans Teas & Other Things
Decaf Earl Grey - 2 oz.
Regular price
$6.00
$0.00
Black tea from Ceylon, decaffeinated using a CO-2 process. The process is all natural and gentle, allowing tea leaves to retain their delicate shape and flavor. Flavored with bergamot, a citrus family scion. Makes a tasty cup of tea, both hot and iced.
1 teaspoon per cup
This tea contains no caffeine
Steep at 212° for 3 minutes.
---
More from this collection