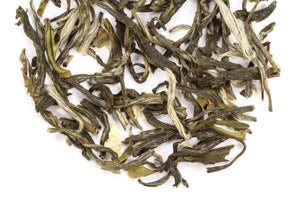 Beans Teas & Other Things
Jasmine Yin Hao - 2 oz.
Regular price
$12.00
$0.00
Jasmine Yin Hao (meaning 'Silver Tip') is a deeply perfumy green tea from the Fujian province of China. Very layered and lingering floral aroma. Soft, full-bodied and sweet flavor with a slight dryness in the finish. Our Jasmine Yin Hao grade is among the highest for green jasmine teas. This jasmine green tea has been infused with jasmine many times over to create a truly unforgettable experience.
Green Tea | Moderate caffeine | Steep at 180° for 2-3 minutes.
---
More from this collection