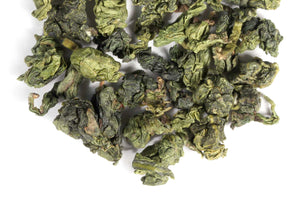 Beans Teas & Other Things
Golden Flower - 2 oz.
Regular price
$6.00
$0.00
Our Golden Flower Oolong is grown at 600 meters above sea level in the misty mountains Anxi County in Fujian, China under its given name of Huang Jin Gui. It is a rolled leaf style, low oxidation oolong that offers sweet, floral notes of honeysuckle, osmanthus and a subtle creaminess. All this lingers and provides well for those who enjoy multiple infusions. Savor its lingering, layered nuances as an everyday, oasis of serenity tea.

Oolong Tea | Moderate caffeine
Steep at 195° for 2-3 minutes.
---
More from this collection