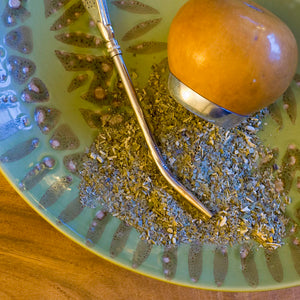 Beans Teas & Other Things
Organic Roasted Yerba Mate - 2 oz.
Regular price
$9.00
$0.00
Premium Organic Roasted Yerba Mate from Argentina. A complex, robust body with earthy notes—great coffee substitute. This traditional South American beverage is growing in popularity due to its ability to improve clarity and focus, help weight loss, and lower cholesterol.
Ingredients:Yerba Mate

High level of Caffeine
1.5 Teaspoon per cup
Steep at 212° for 3-5 minutes.
---
More from this collection