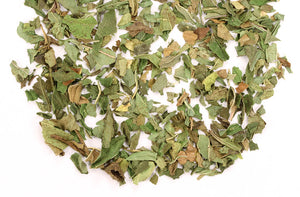 Beans Teas & Other Things
Peppermint - 1.5 oz.
Regular price
$7.00
$0.00
A native of the Mediterranean, peppermint leaves were often used to crown luminaries in ancient Greece and Rome. It continues to be revered for its cooling, crisp aroma, deeply refreshing flavor, and smooth finish. If you have yet to try gourmet peppermint tea, made from just pure peppermint (no added oils or sweeteners), you'll be pleasantly surprised by its superior flavor.
Herbal Tea | No caffeine | Steep at 212° for 5-10 minutes.
---
More from this collection